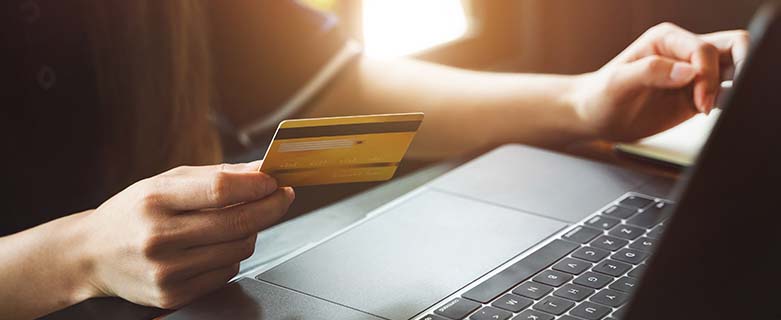 The State of Fraud in 2021 and the New Normal
By Chris Alarie on Oct 6, 2021
LexisNexis recently published the 2021 edition of its annual True Cost of Fraud report. Based on a survey of retailers, the report offers invaluable insights into the trends relating to fraud that merchant-related businesses should know. The survey for this year's report was conducted in March and April of 2021, almost exactly one year after COVID-19 upended the world. This makes for a report that is a fascinating snapshot of the way fraud has evolved under the new normal of the COVID-era economy. As the pandemic stretches on and the changes that it has wrought become less like temporary measures and more like permanent shifts, it becomes important for merchants to understand how to combat fraud under these new, changing circumstances.
The Pandemic Has Permanently Altered Shopping and Merchant Behavior
The topline takeaway from the report is that fraud is increasing significantly and that it is costing merchants more. LexisNexis has a statistic called the fraud multiplier that they use to calculate the true cost of fraud. It measures how much $1 of fraud truly costs merchants overall, on average. In 2019, they calculated that every dollar of fraud cost merchants $3.13. In 2021, they calculated the fraud multiplier to be $3.60, a 15% increase over the span of two years. The report also estimates that the average number of monthly fraud attacks has increased by 15% since the previous year, with the number of successful fraud attempts increasing by 20%. And this follows increases of 9% and 28%, respectively, between 2019 and 2020.
The interruptions of the pandemic have necessitated changes in how merchants sell and how consumers shop. The report reflects this. The average percentage of consumer transactions that occurred through mobile apps and contactless payments increased precipitously—between 7% and 18%—across both retail and ecommerce merchants. The report also covers the massive increase in businesses offering ecommerce options since 2019—a 69% increase for ecommerce merchants and an 83% increase for retail businesses. Both retail and ecommerce businesses have increased the variety of mobile payment options, with the availability and use of mobile apps, contactless payments, and text pay/bill mobile all increasing compared to mobile browser payments.
Other examples of the increasing diversification of payment methods include the increasing share of retail transactions processed through mobile wallets and the increasing share of both retail and ecommerce transactions processed through the use of virtual payment methods such as Bitcoin and Facebook Pay.
Moreover, more than a year into the pandemic, it is clear that many of these changes will shape merchant and consumer behavior permanently. However, the fraudsters have already shown a capacity to adapt, as fraud is also increasing across the wide variety of payment channels in use.
As Merchants and Consumers Change, So Does Fraud
LexisNexis's report demonstrates evidence that, as quickly as payment methods have changed during the first year of the pandemic, fraudsters have kept pace. The aforementioned fraud losses have hit ecommerce even harder than traditional retail, with the cost of fraud increasing by 34.4% and the volume of fraud attacks increasing by 140% over the past year. During a year in which many consumers were induced to rely more heavily on ecommerce due to the pandemic, these enormous increases in ecommerce fraud are especially notable.
Overall, LexisNexis found that the increases in fraud for both retail and ecommerce occurred across multiple payment channels, with the increases in mobile fraud being especially significant. Mobile fraud made up 27% of retailer's total fraud costs in the 2021 study, up from 8% in 2020. Ecommerce saw an even bigger year-over-year increase in the proportion of mobile fraud, from 5% in 2020 to a whopping 39% in 2021. It's clear that as merchants and consumers shift their attention to mobile payments, fraudsters are following them to that channel.
Further evidence of the adaptability of fraudsters is the fact that international fraud increased as a share of overall fraud for both retail—from 13% in 2020 to 24% in 2021—and ecommerce—from 16% in 2020 to 29% in 2021. LexisNexis has also found that an increasing share of fraud losses in both retail and ecommerce is occurring in the form of synthetic ID fraud and 3rd party account takeovers—both forms of fraud that are associated with the new methods of payment.
Fraud Prevention Is a Greater Priority than Ever
The issue of ID fraud demonstrates how, in the technological evolutions of the COVID era, the fraudsters are actually ahead of the curve compared to fraud-prevention techniques. Merchants are aware of this, with both retailers and ecommerce merchants ranking "verification of customer identity" as the most important challenge for both online and mobile fraud. In particular, merchants increasingly identify third party/non-bank payment providers as a source of "moderate-to-significant challenges" with regards to fraud detection and prevention.
Retailers and ecommerce merchants ranked "balancing fraud prevention with customer friction" as the second most important online and mobile fraud challenge. As new methods of payment become available and necessary for merchants, they enter into a game of cat-and-mouse with fraudsters. The LexisNexis report reflects this, showing an increase in the percentage of merchants that integrate fraud prevention into their digital customer experience. Smaller retailers and ecommerce merchants constitute most of the year-over-year growth in implementing this sort of integrated fraud prevention approach—in part because larger retailers had already done so in previous years.
The First Step to Fraud Protection Under the New Normal Is to Understand Your Fraud Risks
The report's conclusion includes the following recommendation:
While parts of society are opening up since the start of the pandemic, the foreseeable future is unclear with regard to the new normal. It is reasonable to assume that accelerated movement to online/mobile transactions and payments caused by the pandemic will remain a preference post-COVID; therefore, businesses should continue to build out and enhance the digital customer experience while protecting against fraud."
The current circumstances in which merchant businesses are adopting new digital and hybrid methods out of necessity seems likely to become a permanent and ongoing transformation, even after COVID. And that means that the balancing act of keeping ahead of fraudsters without causing too much customer friction will continue.
The report also includes the following recommendation: "Tracking fraud costs by both transaction channel and payment method is essential to fraud prevention. Many track one or the other, but fewer track both." While fraud prevention is a tricky endeavor, it begins with understanding the sources of fraud. Merchant businesses will continue to evolve and fraud will evolve alongside it. The only way for merchants to protect their businesses from fraud is to stay as proactive as possible.
Next Steps
Deep insight into your chargeback data can help identify patterns of fraud. Click here to learn more about our Chargeback Analytics service.