Chargeback Rapid Dispute Resolution
Combining Visa's chargeback resolution tool with MidMetrics' chargeback analytics dashboards allows merchants to automate chargeback dispute resolution, saving time and operating costs.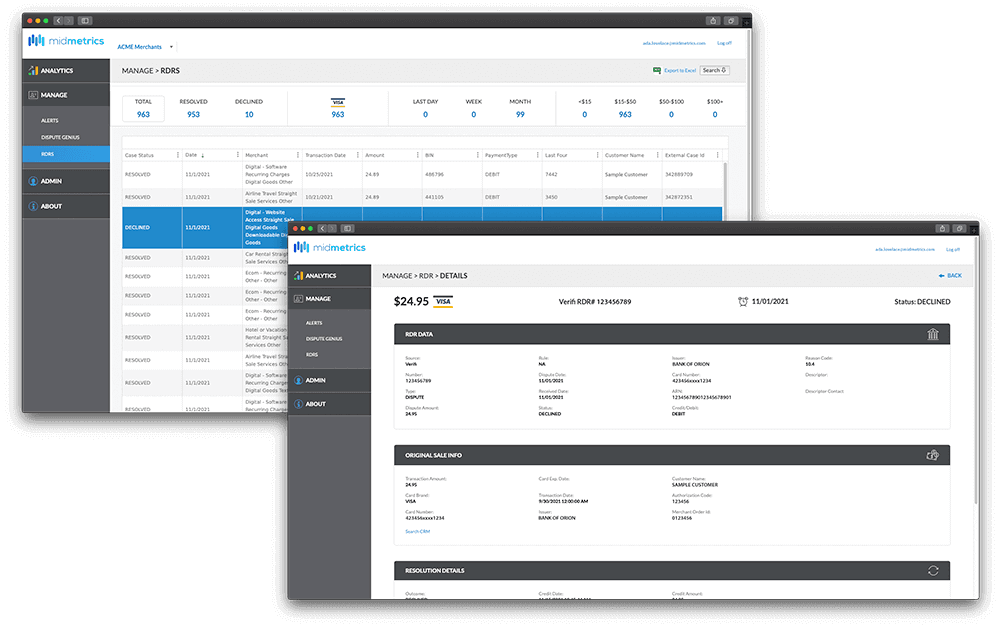 Optimized RDR
Automatically respond to disputes before they become chargebacks
All-In-One Platform
RDRs, chargeback prevention alerts, representments, and analytics together in one platform
Deep Analytics & Insights
View how RDRs are performing across your entire portfolio. Get analytics by issuer, acquirer, & MID
Actionable Reports
Download Rapid Dispute Resolution reports into an Excel or PDF file in just seconds
Why Do I Need Rapid Dispute Resolution?
Visa and Verifi have combined capabilities to bring us Rapid Dispute Resolution (RDR), a fully automated chargeback dispute resolution solution. Disputes are directed through the RDR decision engine for automatic resolution, resulting in an automatic refund or cancellation for the customer. RDR helps merchants reduce chargebacks and save in operating costs by resolving disputes with consumers before they become chargebacks, all without lifting a finger.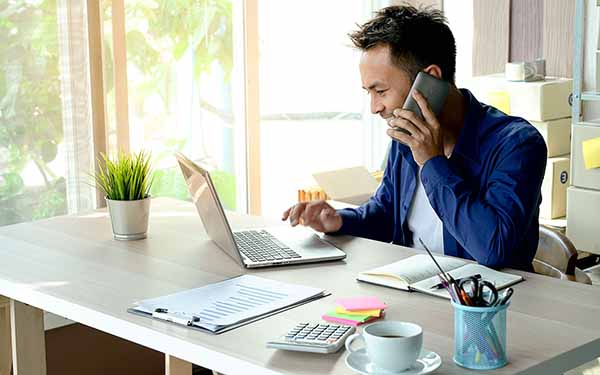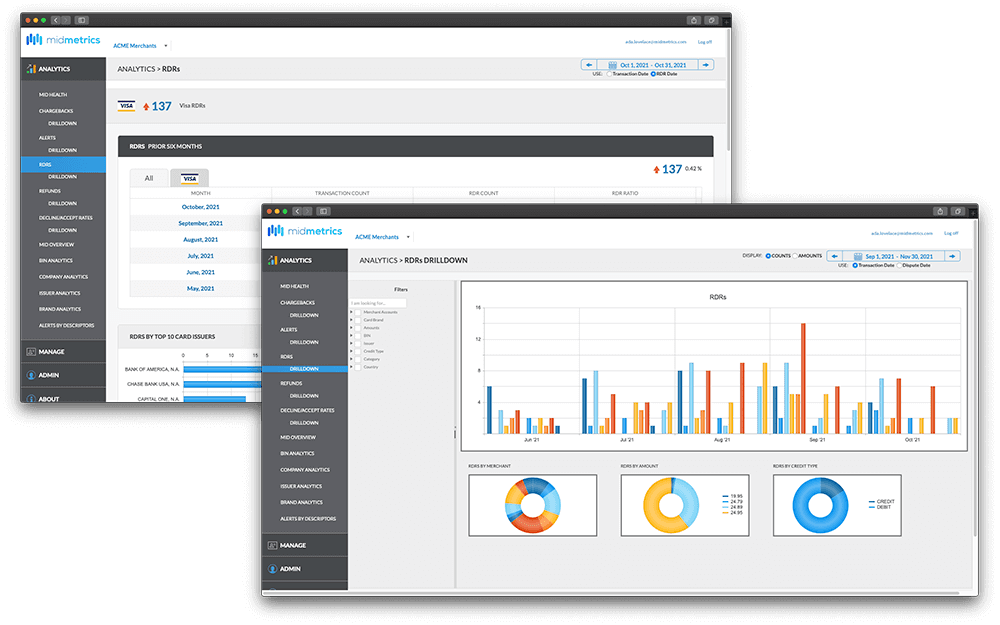 Why Choose MidMetrics?
By combining RDR with MidMetrics' signature chargeback analytics dashboards, merchants can employ a powerful chargeback dispute resolution system and see the impact in real-time. Merchants can now get real-time RDRs, chargeback prevention alerts, representments, and analytics together in one platform. Let our team of experts help you optimize RDR to get the best results.
Frequently Asked Questions
What is Rapid Dispute Resolution (RDR)?
Rapid Dispute Resolution is a tool from Verifi and Visa that allows merchants to set rules and parameters for automatically resolving payment disputes without allowing them to become chargebacks.
How is Rapid Dispute Resolution Different from chargeback alerts?
Chargeback alerts merely let the merchant know that a chargeback may be coming. Any responses must be handled by the merchant. RDR automates the dispute resolution process, averting potential chargebacks without requiring the merchant to respond to every single alert.
How does Visa's Rapid Dispute Resolution protect my business?
Chargebacks carry costs beyond the returned transaction amounts. From operating costs to fees to time spent responding to alerts, chargebacks can harm your business and ​​the chargeback and dispute resolution process can be taxing on resources. And then there are the potentially devastating, long term costs of excessive chargebacks, such as being placed on the MATCH List. RDR can't prevent unsatisfied consumers from receiving their money back but it can save your business from all of these other consequences of chargebacks.
Is RDR different from Verifi CDRN?
RDR is built off of Verifi's previous dispute resolution tool, the Cardholder Dispute Resolution Network (CDRN). RDR is a more powerful evolution of Verifi CDRN.
Is RDR different from VOI?
Verifi Order Insight (VOI) is another dispute management tool from Visa and Verifi but it serves a very different purpose from RDR. While RDR is an automated program to resolve disputes, VOI is a program that facilitates the exchange of transaction information among all parties. It does not necessarily result in transactions being returned to consumers and it is not automated.
Can I use RDR for Mastercard transactions?
No. RDR is only available for Visa transactions in the Visa chargeback process flow.
What is the RDR effective date?
RDR has been fully operational since April 2021.
Recommended Reading