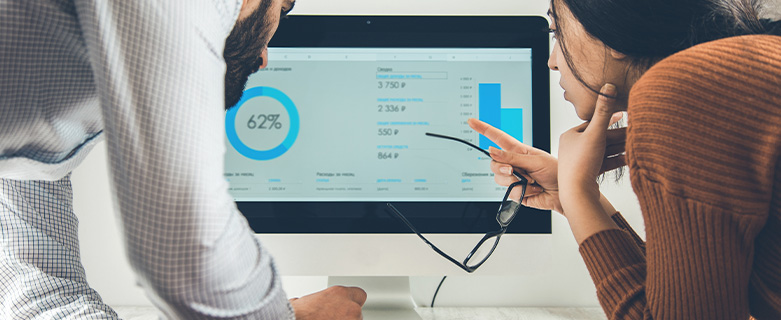 How to Prevent More Chargebacks with Chargeback Analytics
By Chris Alarie on Jul 20, 2023
"It is a capital mistake to theorize before one has data."
– Sherlock Holmes, "A Scandal In Bohemia"
Making the most effective use of data analytics is an essential feature of modern business. This is true for every organization, from NBA teams and Fortune 500 companies to smaller ecommerce merchants. This importance becomes even more pronounced as we pass deeper into the 21st century. As former Google CEO Eric Schmidt explains, "There were 5 exabytes of information created between the dawn of civilization through 2003, but that much information is now created every two days." Chargeback analytics allow merchants to transform their chargeback data into valuable, actionable insights.
What Is Chargeback Analytics?
In the most general sense, chargeback analytics are any system that allows chargebacks to analyze their raw chargeback data. In the case of MidMetrics Chargeback Analytics Management, it takes the form of customizable chargeback dashboards. These dashboards allow merchants to easily organize all of their chargeback data in whatever configurations are most pertinent to their analytical needs.
How Can Chargeback Analytics Protect My Business?
Chargebacks harm merchant businesses in innumerable ways, including lost revenue, operational costs, fees, and brand damage. The general rule of thumb is that the true cost of each chargeback is approximately 2.5 times the original transaction value. Reducing the cost of chargebacks is an essential facet of managing a merchant business.
Chargeback analytics allow merchants to better understand their sources of chargebacks in order to reduce their future susceptibility to them. MidMetrics chargeback analytics dashboards also integrate with other chargeback prevention and representment tools in ways that maximize their effectiveness. Specific techniques enabled by chargeback analytics dashboards include solving duplicate chargeback issues by using BIN analytics and greater ease compiling authoritative chargeback data for accounting purposes.
Do Chargeback Analytics Assist With Chargeback Representment?
Yes. The first step of any chargeback representment is deciding whether or not to fight a particular chargeback. In order to make this decision, merchants need easy access to the relevant data, analyzed and presented in comprehensible formats. Chargeback analytics make this decision making process considerably easier and more effective.
The most important element of any successful chargeback representment effort is presenting the correct compelling evidence. Being able to identify and compile this evidence to accompany a chargeback rebuttal letter is made significantly easier with dashboards that analyze chargeback data and organize it into easily accessible widgets and databases.
Moreover, the MidMetrics chargeback analytics dashboards work in conjunction with DisputeGenius, MidMetrics' proprietary representment solution. The combination of DisputeGenius's customizable rebuttal letter templates and the dashboards' analytics gives merchants the right combination of control and ease of use to more effectively fight chargebacks.
Do Chargeback Analytics Work With RDR and Alerts?
A good chargeback analytics system optimizes chargeback prevention tools such as Ethoca and Verifi alerts and Visa's Rapid Dispute Resolution (RDR). MidMetrics chargeback analytics dashboards are particularly well suited to enhancing the benefits of these tools.
If a merchant receives alerts through MidMetrics, they are sent to the merchant and integrated into the chargeback analytics dashboards. These dashboards serve as an easy platform for monitoring, responding to, and working alerts. These chargeback analytics dashboards also make it easier to catch duplicate alerts and have refunds issued for those unnecessary fees. Merchants can also sort alerts based on a variety of factors—alerts provider, bank, BIN number, etc.—in order to identify possible sources of chargebacks.
RDR is a fully automated dispute resolution system from Visa and Verifi. It allows merchants to set rules and parameters for automatically resolving payment disputes before allowing them to become chargebacks. Combining RDR with MidMetrics' chargeback analytics dashboards illuminates the impact of RDR and allows merchants to optimize RDR's powerful chargeback prevention abilities.
Because of inconsistent RDR adoption amongst all processors and acquirers, merchants who do not use chargeback analytics may not be able to see the effect that RDR has on their potential chargebacks. Because MidMetrics is the only platform that operates based on authoritative data directly from Verifi, processors, and banks, the combination of MidMetrics chargeback analytics dashboards and RDR is the most effective way to utilize this chargeback prevention tool.
Conclusion
With data analytics deeply woven into the fabric of modern business operations, it is unsurprising that chargeback analytics serves as such a powerful tool for merchants. While it is certainly possible to eschew chargeback analytics while attending to the myriad tasks involved in managing chargebacks, it is to your detriment to do so. Whether it involves optimizing chargeback prevention tools, simplifying representments, or merely keeping track of your chargeback ecosystem, chargeback analytics make it so that chargeback data is comprehensible, easy to access, and optimized for best practices.