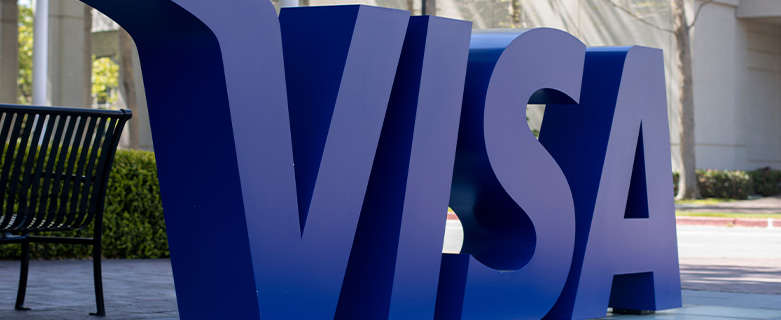 How Compelling Evidence 3.0 Makes Order Insight More Valuable for All Merchants
By Chris Alarie on Jun 7, 2023
Visa's updated Compelling Evidence 3.0 rules provide significant benefits to help merchants reduce friendly fraud on chargebacks that are assigned the 10.4 reason code for Fraud—Card Absent Environment. Its pre-dispute faculties enhance the utility of Visa's longstanding chargeback deflection tool, Verifi Order Insight, for 10.4 chargebacks. Moreover, the rollout of Compelling Evidence 3.0 enhances the value of Order Insight for all chargebacks, including those that are not eligible for Compelling Evidence 3.0.
What Is Compelling Evidence 3.0?
Visa Compelling Evidence 3.0 serves to assist merchants in disputing potentially unwarranted chargebacks that fall under reason code 10.4 for Fraud—Card Absent Environment. These guidelines provide a clear process for merchants to challenge the validity of such claims and require them to provide evidence of at least two non-disputed and non-fraudulent card-not-present (CNP) transactions settled at least 120 days prior to the dispute date—but no more than 365 days after the date of the disputed transaction—from the same cardholder.
To qualify for Compelling Evidence 3.0, the disputed transaction must match at least two core data elements to the non-disputed transactions, with IP address or device ID being one of them. These core data elements include customer account/login ID, IP address, shipping address, and device ID/device fingerprint. If these data requirements are met, the merchant will win the chargeback representment—if Compelling Evidence 3.0 is used post-dispute—or have the chargeback deflected via Verifi Order Insight—if Compelling Evidence 3.0 is used pre-dispute.
What Is Verifi Order Insight?
Verifi Order Insight is a chargeback deflection tool that integrates with the systems of major credit card issuers to provide all parties involved with the relevant order details needed to resolve disputes before they become chargebacks. By providing issuers' representatives with necessary information, Order Insight enables them to identify potential instances of fraud, flag suspicious cardholders, or resolve cases of confusion before a dispute escalates into a chargeback.
How Does Compelling Evidence Work With Order Insight?
Compelling Evidence 3.0 has a pre-dispute function and a post-dispute function. When applied pre-dispute, it works in conjunction with Order Insight to rebut the payment dispute before it can be filed as a chargeback. If the merchant has opted into Order Insight, if the dispute will be filed as a 10.4 chargeback, and if the merchant has the necessary data to refute the chargeback according to Compelling Evidence 3.0's rules, the dispute is deflected. This benefits the merchant by protecting their revenue and preventing their chargeback ratio from being impacted by the potential instance of cardholder fraud. This particular use of Order Insight only works for fraudulent 10.4 claims but the adoption of Compelling Evidence 3.0 increases the value of Order Insight for all of its uses.
How Does Compelling Evidence 3.0 Make Order Insight More Useful?
Compelling Evidence 3.0 is a major update to Visa's compelling evidence rules. As a result, they have required all of their issuers to be in compliance with it. This includes making the necessary technical upgrades to facilitate Order Insight for pre-dispute uses of Compelling Evidence 3.0. This is notable because, before these rule changes, Order Insight had not achieved anywhere near full adoption by Visa issuers. In fact, estimates put the pre-Compelling Evidence 3.0 adoption rate of Order Insight around 40%. As Compelling Evidence 3.0 is rolled out and Visa enforces compliance from its issuers, that rate will approach full adoption.
A result of this required adoption of Order Insight is that Order Insight will become significantly more valuable for all merchants, even those who generally do not process transactions in such a way that they would make use of Compelling Evidence 3.0. Order Insight was first introduced in 2019 as an evolution of the Visa Merchant Purchase Inquiry system. Since then, it has not proven to be as widely used as could be expected based on its utility. This can, in large part, be chalked up to the fact that it is not consistently available to merchants due to the low adoption rate by issuers. Now that issuers will be required to make the necessary technical upgrades to process Compelling Evidence 3.0, merchants will find that more of their disputed transactions will be eligible for Order Insight's chargeback deflection capabilities.
Conclusion
Order Insight is a valuable tool and the updates that it will receive as a result of Compelling Evidence 3.0 will make it indispensable. The widespread issuer adoption of Order Insight mandated by the rollout of Compelling Evidence 3.0 will help all merchants who want to utilize Order insight. Making the most of Order Insight also requires a commitment of time and resources by the merchants. There are exacting technical requirements that are necessary, on the merchant end as well as the issuer end, to make Order Insight work.
Merchants can make the effort to implement those requirements themselves or they can hire experts to assist them. But now, thanks to Compelling Evidence 3.0, those options are more enticing as Order Insight seems likely to become more valuable as its functionality is more widespread. Merchants would be well served to undertake the technical efforts to adopt Order Insight.