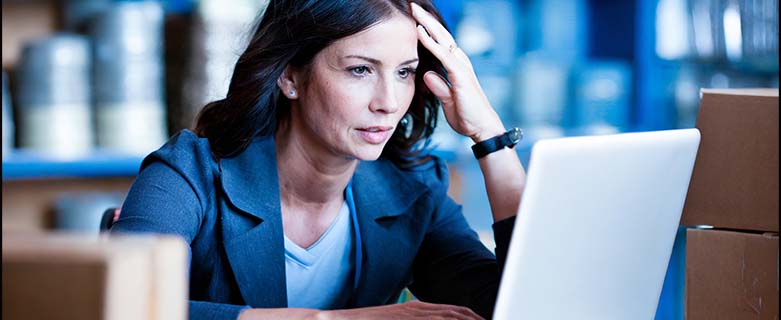 Get Ready for Post-Holiday Chargebacks
By Chris Alarie on Nov 4, 2020
In the increasingly inconsistent, unbalanced consumer sales economy, the holiday season looms large as a bulwark for many retailers. But this seasonal retail bounty can change from being a saving grace to being a disastrous ordeal for merchants if too many holiday purchases become chargebacks.
Taking full advantage of the holiday season's increased sales requires comprehensive chargeback prevention and anti-fraud strategies. If you want to make sure your holiday season dream windfall doesn't turn into the Nightmare After Christmas, read on.
Preventing Chargebacks Before They Happen
An ounce of prevention is worth a pound of cure. The best way to fight chargebacks is to prevent them from happening. The most successful strategy for preventing post-holiday chargebacks is one that merchants maintain year-round.
You should make use of the many valuable tools available to merchants to detect and prevent fraud, friendly or otherwise, before it results in a slew of chargebacks. Chargeback prevention solutions, such as 3-D Secure, and chargeback analytics platforms will offer protection to your business during the critical holiday shopping period, as well as the rest of the year.
As with all things, it is imperative to strike the right balance. A chargeback mitigation strategy that is too stringent may cost you revenue during the all-important holiday season. But one that is too lax may end up costing you greatly due to excessive chargebacks, regardless of how much revenue it initially allows you to pocket. As Aristotle wrote, "The virtue of justice consists in moderation, as regulated by wisdom."
Returns Do Not Need to Become Chargebacks
One potential source of chargebacks that becomes particularly acute during and after the holiday sales period is an unreasonably inflexible return policy. While a merchant may think that they are protecting their own best interests by having a stringent refund policy, it is not difficult to imagine how such a practice could be self-defeating, especially in the context of post-holiday chargebacks.
Imagine this circumstance: a customer purchased a holiday gift for a family member, only to discover that they had made some sort of mistake. Perhaps they purchased an item of clothing in the wrong size. Or they bought a gift that their giftee already owned. As a result, they ask to return the item. However, the purchase was completed and the merchant's clearly displayed return policy does not allow for returns in the case of a mistaken purchase. In this situation, the merchant has left its customer with little recourse other than to file for a chargeback.
Because of the nature of gift purchasing and giving, it is inevitable that circumstances such as this will arise. While it is within every merchant's purview to construct whatever return policy best fits their business, it is likely in your best interest to be especially forgiving about returns and refunds during the post-holiday period.
For example, you may want to extend your normal return/refund window during the final weeks of the year and into the early days of the new year. You would also be well served to increase the availability of your customer service representatives during this time period. You also may want to consider giving those reps greater flexibility to grant refund and return requests than would normally be allowed. An additional benefit of implementing these sorts of policies is that you can advertise them to strengthen your brand.
Other Concerns
Another potentially fraud mitigation strategy is implementing some sort of price or item cap on new customers. The chaos and high sales volume of the holiday season potentially affords opportunities for dishonest individuals to commit fraud through large orders followed by chargebacks. If you have any reason to suspect that your business could potentially be a target for this sort of fraud, you might want to consider implementing some sort of limit on purchases that you allow previously unknown customers to make.
Another issue that merchants should consider around the holiday season relates to chargeback ratios being calculated on a monthly basis. If a merchant's chargeback ratio dramatically increases in a particular month—such as in January, following the holiday season—it can raise red flags for the merchant account. In order to avoid the potentially disastrous consequences of this pattern, you might want to consider spreading out your payments so that the transaction volume in those months properly corresponds with the chargeback volume.
Keep An Eye On The Metrics
Pay attention to your analytics and closely monitor your chargeback ratio during the holiday shopping season. The sooner you can identify a problem, the sooner you can nip it in the bud.
MidMetrics can help. Our platform offers you real-time visibility into what's going on with your chargeback activity and a way to measure how well your chargeback prevention solutions are working. You'll know your chargeback prevention strategy is working when your chargeback rate is going down, and your Merchant ID Numbers (MIDs) are clear of any dangerous thresholds.
We offer a full suite of chargeback management tools, including Management Dashboards, In-Depth Analytics Tools, and On-Demand Reports.
MidMetrics is expertly designed to be easy to use, and it requires minimal IT effort for merchants to implement. It integrates with payment processors, gateways, CRMs, and service providers via API, and uses secure credentials to establish direct connections with card networks and banks.